June is quickly shaping up to be an exciting month for Team Fury. Just look at the awesome novels which released today! Are any of these on your TBR list?
THE FEAR TRIALS
By Lindsay Cummings
The Murder Complex #0.5
Meadow Woodson has been trained to survive. This is a prequel to The Murder Complex, by Lindsay Cummings, and it is set in a blood-soaked world where the murder rate is higher than the birth rate. For fans of Moira Young's Dust Lands series, La Femme Nikita, and the movie Hanna.

Meadow Woodson's father calls it The Fear Trials, and it is a rite of passage in their family. Meadow is up against her brother Koi. The Fear Trials will both harden her and make her brave. If Meadow wins, she will get a weapon of her own and the right to leave the Woodsons' houseboat without her father or mother at her side. Set in the violent, complex, and mysterious world of The Murder Complex, and introducing Meadow Woodson—a teenage girl trained to survive no matter what the cost—and her family, who are together for the last time on their houseboat in the Florida Everglades.
THE MONTAUK MONSTER
By Hunter Shea
*Publishers Weekly "Best of Summer Reads" Pick
It Kills. . .

On a hot summer night in Montauk, the bodies of two local bar patrons are discovered in the dunes, torn to shreds, their identities unrecognizable. . .

It Breeds. . .

In another part of town, a woman's backyard is invaded by four terrifying creatures that defy any kind of description. What's clear is that they're hostile--and they're ravenous. . .

It Spreads. . .

With every sunset the terror rises again, infecting residents with a virus no one can cure. The CDC can't help them; FEMA can't save them. But each savage attack brings Suffolk County Police Officer Gray Dalton one step closer to the shocking source of these unholy creations. Hidden on nearby Plum Island, a U.S. research facility has been running top-secret experiments. What they created was never meant to see the light of day. Now, a vacation paradise is going straight to hell.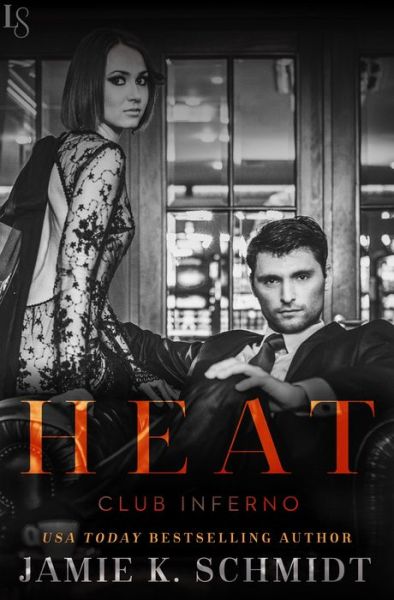 HEAT
By Jamie K. Schmidt
Club Inferno #1
On the run from her abusive fiancé, ER doctor Mallory Bryant arrives at her sister's Connecticut resort desperate for a place to restore balance to her life. But Couture is more than a haven for the rich and fashionable. Beneath its elegant facade is an erotic playground where dominants and submissives play out their fantasies. At first, Mallory is wary of Max Spencer, the martial arts trainer acting as her bodyguard—until he introduces her to passion so intense she wants nothing more than to surrender to his touch.

As one of Couture's most skilled doms, Max enjoys taking Mallory to the limits of pleasure. It's a dangerous proposition, and as their sensual games draw them into a relationship beyond the boundaries of pupil and master, Max starts spiraling out of control. But when Mallory's violent past catches up with her, Max knows what he must do: draw her closer than ever before, even if it means risking a surrender of his own.
HONEY
By Jenna Jameson and Hope Tarr
FATE Book #2
From New York Times bestselling author Jenna Jameson and Hope Tarr comes Honey— the sexy second installment in the delicious Fate series.

"Honey" Gustafson grew up watching Audrey Hepburn films, especially Breakfast at Tiffany's. Leaving behind Omaha and her abusive family for New York City, she parlays her resemblance to the legendary screen actress to reinvent herself as a postmodern Holly Golightly down to the elbow high gloves, liquid eyeliner, and upswept hair. As an escort to hedge fund CEOs and visiting Saudi sheiks, suddenly Honey is living the life she's always dreamed of, party to a glittering world of wealth and privilege previously glimpsed through film. But there is a shadow side to the gilded path Honey has chosen. One night her tainted fairytale erupts in brutal violence that comes close to getting her killed.

Raised on the hard streets of Spanish Harlem, sexy ER doctor, Marcus Samuels has seen his share of domestic violence outside the hospital as well as within it. Still, something about the lovely waiflike young woman who shows up in his ER clothed in vintage couture and bearing a broken wrist and patchwork of bruises tugs at his heart. "Honey's" stoicism and stubborn courage frustrate him but also win his admiration. When she discharges herself against medical advice—his—Marcus is both irate and fearful for her. The bastard who beat her within an inch of her life will likely do so again—and the next time she may not be so lucky. He knows he can't save everyone but he can save someone—this someone. Breaking every rule in the medical handbook, and likely a law or two, he trails her back to her Park Avenue apartment—and gets much more than he bargained for.

Can Honey and Marcus overcome their dark pasts and find their own sexy Happily Ever After?
Feel like sharing this post? Select an easy Click-to-Tweet: